Customers take break after shopping spree and all you can do is to sit back and relax. But if you want to keep your business afloat and you want to keep growing, there is no way you can let 2 out of 12 months slide.          
 We have prepared couple of useful tips for you on how to avoid the decrease in sales after the top season:
1.Plan your marketing activities ahead
You would think that planning for January and February should come after Black Friday an Christmas sales are taken care of. However, here is where you would think wrong. You need to plan ahead and have a clear strategy for this period of the year. What do you wish to achieve with your post-Christmas marketing strategy? Do you want move inventory that´s in excess? Or do you wish to increase sales in January and February by a certain percentage?  
If you wish to move excess inventory,you might want to create a nice bundle deal.  
 2. Give it a try and create a nice bundle deal? 
Do you know why bundle deals work like magic? Because not only do you get to move excess inventory, but you provide your customers with a great opportunity to purchase several items for a discounted price. Special bundle deals with limited time are a fantastic tool to create FOMO among your customer and motivate them to make the purchase while the offer is still avaiable. 
Make sure you create hard- to- resist bundle deals that your customer will a have strong urge to purchase.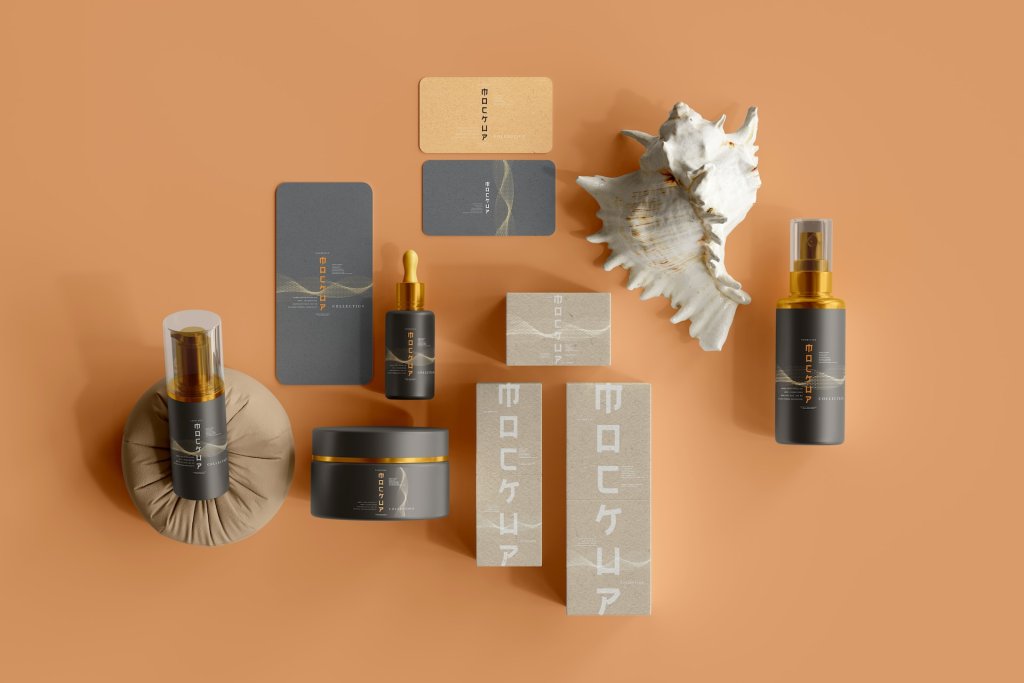 Photo by pmv chamara on Unsplash
3. Special clearance sale
We all know customers love discounts. Especially if they are not limited only to some holidays. Clearance sales are an excellent technique to move excess inventory while recoving from the drop in sales after holidays. Don´t hold on to your winter inventory and clear out some space in your storage while making money in otherwise quite period of the year.  
4. Harvest & Sell your advertising space
Did you ever think how your e-shop could sell it´s advertising space to other e-shops and services? Let us introduce a very strong offline marketing tool that will make you even more money. If you are sending out packages, you could harvest this advertising space and create a second revenue stream by selling it. Thanks to very simple and fast process, you can become a partner at the BALÍK PLUS network and generate another stream of revenue. 
Cross-selling insert is nothing new in marketing, yet not many e-shops know they can earn money from using the advertising space their packages offer. You are already paying to send out the package to a customers residence, so there is no additional charge for adding the inserts.  
 What´s more, you might not realize the true power and potential of parcels. The customer has willingly and freely ordered something from you, gave you their name and address and on top of it all, you know they trust you and your communication resonates with them. These are data that most marketers would pay big bugs to gather and use in their marketing strategy.  
Make sure you know how to use the advertising space you already have in your possesion.  
If you would like to become partner in our network and use the advertising space you already have and make money of it, get in touch with us via info@balikplus.cz
5. Investigate your competition
How often do you check out your competition and investigate what they are doing in order to make them success? We suggest that you make it your habit to take a look at your competition. Check out what kind of ads, campaigns and collaboration they are running. What campaigns seem to work and which campaigns are not very succesful? What other acitivities do they have included in their marketing strategy to grow as much as possible. Make the time to learn and investigate your competition, so you can earn more and safe time at the same time. At the end, why invent the wheel if somebody else can inspire you with their manual?   
6. Beat your competition by using innovative tools in online & offline marketing
We all know that in the digital era we live in, online marketing is the most used by any company. And with every right. Social media, email marketing, PPC or collaboraton with influencers are great way to build brand awarness and have customers find you. 
But how about making sure you attract not only fans of your products, but customers with actual purchase power? Give a try to a combination of two of our services – BALÍK PLUS parcel inserts and our voucher codes and discounts search engine Vasekupony.cz. With these two products you will reach online shoppers through two powerful channels. And you know the best news about this? With our marketing services, you will approach people who are actually purchasing items from online stores or are on active search for a discount for item they plan to purchase.  
We hope these tips will help you with strategy for the post-holiday season and your sales will not slump and slow down, but will be in nice, high numbers.  
If you would like to know how parcel inserts can help your business grow and overcome quite periods of the year, get in touch with our sales team and book a demo call.