BALÍK PLUS campaigns have this potential by offering to online shops the opportunity to organize a campaign based on inserting specially prepared coupon packages sent out by a network of partner companies. This action allows you to reach a completely new clients, which could potentially be interested in products and commercial offers of the advertised store.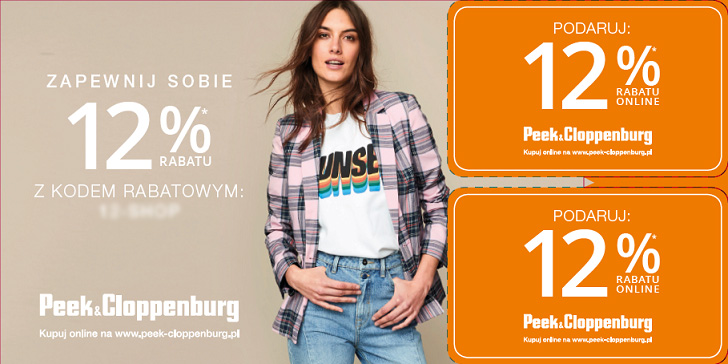 This service is dedicated to large, international companies as big as smaller ones. Between 14 May and 9 June 2019, polish-brand BALÍK PLUS organized this kind of campaign for an international brand Peek&Cloppenburg. Since 1990 this brand has combined its best sell and marketing concepts in the field of fashion – focus on versatility. With the ever-changing world, they offer their customers the perfect combination of online and offline sales promotion activities. The Peek&Cloppenburg voucher distributed within the polish network gives potential customers a 12% discount on purchases over 250 PLN in the e-shop www.peek-cloppenburg.pl  and in the malls too. Coupon efficiency was supported by two perforated coupons and it´s could be as a gift from recipient to his friends.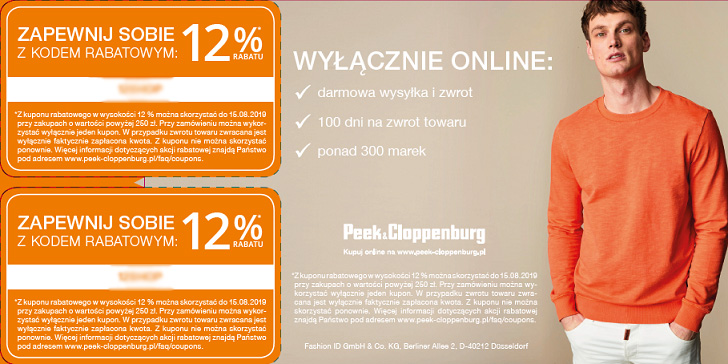 The success of a campaign depends on several factors, from reaching the target group, through the distribution of discount coupons within and outside the network. Generally acc. to marketing surveys, this form of sharing coupons as a gift, increases the target group up to 18%. We believe this will Peek&Clopenburg campaign effect too and good result will open the door to further cooperation.